The IGNITING THE FIRE Streaming
Audio Course for Beginners
+
THE NATURAL DOMINANCE MAGNIFIER E-BOOK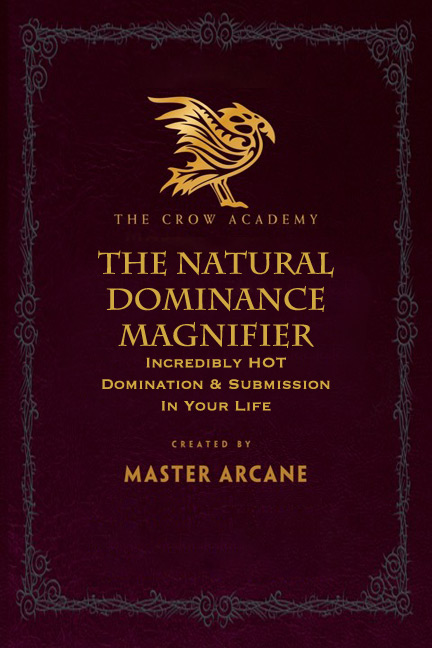 Open Your BDSM Awareness With This RARE Opportunity
To Learn From 2 World Renowned Masters
What better way to get started enjoying your wild, new BDSM sex life than with a crystal clear introduction to Domination and Submission taught by not one but TWO Experts? If you want to learn straight from The Masters then you're going to love this. In order to help you get started with the most fulfilling, naughty, and kinky experiences you can imagine, Master Arcane has created this incredible Beginner's Course for you so you can get results right away.
Both Master Arcane and his colleague Master Thorn (a world class Dominant from Australia who is very highly regarded in the Global BDSM community) decided to put on an exclusive seminar for Beginners like you. These recordings are packed with incredible insights that will skyrocket your knowledge within these sexually charged talents in record time.
Listen as the two Masters pull back the curtain and reveal their most important tips, tricks, secrets, and techniques for creating your perfect, kinky relationship and enjoying a sex life that goes beyond your wildest fantasies! Best of all you learn how to begin your BDSM adventures safely and with confidence.
Why Two Masters?
The reason Master Arcane wanted to co-lead with Master Thorn is because their styles are very different, and they wanted to give their unique perspectives on each important area of Domination & Submission, and especially show you the critical points where they powerfully agree.
Once you listen to these two Masters address their captivated audience, you'll quickly realize why a person should never just read Fifty Shades Of Grey and then go out and try to do this stuff on their own. Without a doubt, learning directly from these two World-Class Masters is the best and fastest way to start enjoying the wild and kinky sex life you've always wanted.
Here's A Small Sample Of What You'll Discover In The Beginners Audio Course: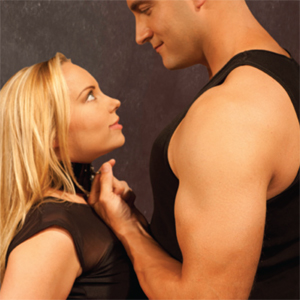 The best way to get started understanding the Roles of Dominant & Submissive. There are many ways to play these roles in a game, so enjoy the exploration of figuring what You Like!
How to keep the Joy of the D/s Connection going and going….
The KEY quality all Dominants must embrace if they want to be great at this!
How a Dominant will motivate their Submissive
The magical quality a Dominant and Submissive will share and watch grow more and more powerfully every time they play
A solid understanding of the rules that will make all your BDSM games safer
Revealed: The one quality non-kinky couples often brush under the carpet (and lose by doing so), but which you will come to share happily with your partner
A world of important details that many newcomers forget about (or don't even know!)
Why BDSM is so magical, How to make Even Better, and what NOT to do (you really have to watch out for this!)
And much more!
This Members-Only Exclusive Is One More Sure-Fire Way To Open Up Your Life To A New World Of Pleasure!
THE NATURAL DOMINANCE MAGNIFIER:
Discover Your Partner's (or Your Own) Natural Dominance!
Have you ever wondered if your partner has what it takes to deliciously dominate you in the bedroom? Are you someone who wants to get a measure of your own Natural Dominance? Would you like a surefire way to find out?
Master Arcane has developed a proprietary process for quickly discovering whether anyone has what it takes to safely and romantically dominate their partner. In fact, both new and long-term couples alike often bring their partner to meet Master Arcane just so he can evaluate them using this process.
It's very revealing and eye opening!
Many Have Been Shocked To Discover That Their Partner Is More Dominant Than They Realized!
The best part? You can use this simple process without anyone knowing. This lets you discover for yourself (in total secrecy) whether or not your partner has the seeds of romantic dominance inside of them already. Perhaps they are 90% of the way there and just have not let it out yet. This will let you find out for sure.
Master Arcane walks you through 9 key observations you can make about your partner that tell you right away how likely they are to become your Dream Dominant.(Remember, we are looking for seeds of dominance, not fully developed dominance - that comes after).
Not only do you get to learn which traits a good dominant must possess, you'll also find out which traits your partner already has in them (and which ones he still needs to develop - and how to develop them).
Here are just a few of the things you'll discover: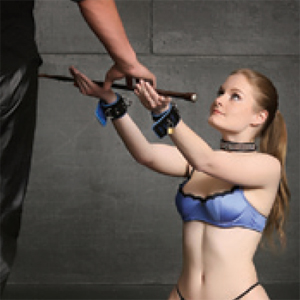 One trait that should make you RUN in the other direction and never consider letting this kind of person dominate you.
The single most important quality to look for if you want to have an endless amount of fun in your BDSM play! You might never have considered that this one part of them that you see all the time can translate into the both of you having magical experiences in the bedroom.
Warning: The one trait you must watch out for in your partner, because it leads to mistakes and accidents during BDSM play. You must check to make sure they don't have this before you allow them to engage in any form of BDSM play with you.
And much more!
---
Bonus #1- A Special Letter From Master Arcane To Your Partner (Or Future Partner If You're Single)
Have you struggled to even bring this whole topic up with your partner? Do you want them to fully embrace your deep and naughty desires? Have you dropped some hints here and there, and they are just not "getting it"?
I have good news for you. Master Arcane has already solved this problem for you. He's done the heavy lifting for you by composing a special letter you can give to your partner. This letter will help you express how you feel, and it will safely reveal your desires.
Master Arcane says it in a way that makes your partner feel great about themself, and gets them excited about the possibility of giving you everything you ever dreamed of and more!
This letter is a perfect tool to help you open up the conversation and get the ball rolling. Use this letter if you truly have no idea of what to say, as well as only a vague idea of what you want. Couldn't be easier!
Bonus #2 - Fast Start Guide: How To Make Your First Few Experiences Beautiful And Fun!
You and your partner are going to learn a few simple and easy techniques to get you safely started playing with some deliciously fun BDSM. This could actually be one of the most important parts of the whole system!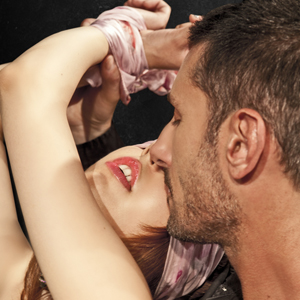 Why?
Because your first few experiences are the most important, and you want them to be wonderfully sweet and memorable (for the both of you). It's one thing to have a bunch of knowledge about how to do something, but actually getting started and doing it… that's when your dreams finally become reality.
It's time to get ready for surprises that thrill you and make you swoon! Everything from blind folds to bondage is covered. This easy-to-follow guide is going to get you having fun quickly, confidently and safely.
Here are just a few of the many things you'll learn:
Simple tools and toys that increase your pleasure and make you more sensitive to pleasure.
A unique form of erotic spanking that sends shockwaves of pleasure straight to your genitals (most people don't know there's a special place you must spank in order to get the most sensual pleasure from it).
You'll learn a simple rule that guarantees your bondage will always be comfortable while making absolutely certain you can't move. That way you can fully focus on the sensations your partner is giving you!
You'll also learn how your partner can instantly tell if your bondage is too tight. That way they can adjust it so you feel as comfortable as possible.
One simple change you can make to the way you talk to each other throughout the day that instantly increases the sexual energy between you. This also has the fun side effect of making you both eager with anticipation for your "bedroom time" later on. Master Arcane has received many reports of longer, stronger orgasms happening from this one simple practice alone.
The #1 question you should ask each other after every BDSM game you play. When you ask this, you very quickly seal and deepen the bond between you two. This question guarantees that your sex life will continue to grow hotter and closer each and every time you play together.
And much more!