Welcome to the Igniting The Fire Video Mastery Course
The Fastest Way To Achieve Excellence
"Want To Start Enjoying The Erotic Benefits Of Domination & Submission Even Faster ?"
Now You Can Gain Privileged, Insider Access To Master Arcane's Best Kept Secrets. Watch As He Personally Teaches You His Advanced Domination & Submission Practices!
Congratulations on making the smartest decision you could make today, and giving Master Arcane's "Igniting The Fire" program the chance it deserves to bring your deepest, most delicious, and most private fantasies to life.
This program has everything you need to become exceptional at the basics of Erotic Domination and Submission with your partner (or future partners).
The good news is that it doesn't stop there. Many of Master Arcane's best students who discover something powerful that actually works want to give themselves every possible advantage and get good at it as fast as possible. Which brings us to…
A RARE Opportunity To Sit With 2 World Renowned Masters And Download All Their Secrets Into Your Brain Almost Overnight!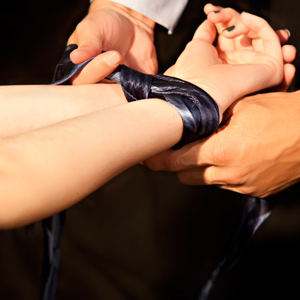 If you want to get started enjoying your incredible new BDSM life right away, then you're going to love this. In order to help you get the most fulfilling sexual experience humanly possible, Master Arcane has created an incredible additional resource for you so you can get results even faster.
Both Master Arcane and his colleague Master Thorn (a world class Dominant from Australia who is very highly regarded in the Global BDSM community) decided to do something special for an extremely lucky, local audience.
They put on two exclusive seminars packed with incredible insights that will skyrocket your knowledge within these sexually charged talents in record time. The first seminar teaches critically important intermediate skills that elevate your sensual play to a whole new level for you and your partner.
The second seminar is more advanced. You'll gain privileged access to some of the most profound insights about BDSM that often take people decades of confusing trial and error to figure out on their own. You'll also learn the advanced techniques that these two Masters have only shared with their inner circles… allowing you to skip the learning curve and go straight to living the kind of fantasies that people write books about!
During these seminars, the two Masters pull back the curtain and reveal their most important tips, tricks, secrets, and techniques for creating your perfect, kinky relationship and enjoying a sex life that goes beyond your wildest fantasies! This is your guaranteed ticket to the type of profound and passionate experiences that will satisfy you unlike anything you have ever imagined.
Why Two Masters?
The reason Master Arcane wanted to co-lead with Master Thorn is because their styles are very different, and they wanted to give their unique perspectives on each important area of Domination & Submission, and especially show you the critical points where they powerfully agree.
Once you listen to these two Masters address their captivated audience, you'll quickly realize why a person should never just read Fifty Shades Of Grey and then go out and try to do this stuff on their own. Without a doubt, learning directly from these two World-Class Masters is the best and fastest way to start enjoying the wild and kinky sex life you've always wanted.
There's just one problem, though. Unless you can afford to fly to both Los Angeles and Sydney, Australia to take classes with these two Masters (not to mention the cost of hotel and food), it's simply too expensive to learn from them both (if you can even get invited to these rare, live events - they're often held in private homes inside secret communities).
Until now!
We've captured both of these incredible seminars on video for you. We've recorded everything on camera so you can learn first hand from these two acclaimed Masters how it's all done correctly (and feel confident as you explore your exciting and incredibly sexy new BDSM adventures).
Here's A Small Sample Of What You'll Discover In The Intermediate Seminar: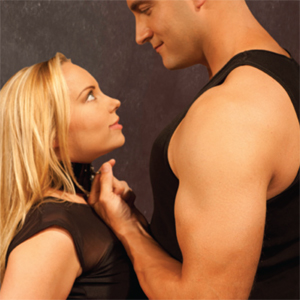 The #1 rule you must follow for any and every type of BDSM play. You'd be crazy to leave this one out. Once you add this rule into your play, you'll instantly feel safer and more confident in yourself and your ability to lead your partner.
Why everything you read in '50 Shades Of Grey' was dead wrong—and what you absolutely must do instead if you want women to trust you and invite you get naughty with them in this way!
The single biggest difference between regular "vanilla" relationships and hot, exciting BDSM scenes. Once you understand what sets them apart, you'll be free to really dive in and explore.
The one thing you absolutely must do after every single BDSM session (literally every single time) even if you've been with your partner for years. This helps her fully open up to you so don't even think of skipping this part.
When a BDSM scene starts getting underway, use this surefire method to instantly make certain you're both on the same page at all times. This not only insures that you're both safe, but it also improves the communication in your relationship in general.
Revealed: One unusual technique you can do that instantly strengthens the bond between the two of you. I guarantee you haven't heard of this one before. It's shockingly easy, but the effect it has on your submissive woman is incredibly memorable and endearing.
The #1 thing you must never say to a submissive woman outside of the bedroom.(hint: only amateurs do this, and it's a guaranteed way to screw up the relationship very quickly. Make sure you know this before you start exploring BDSM with any woman.)
And much more!
And Here's A Taste Of What You'll Discover In The Advanced Seminar:
The advanced seminar goes way beyond just spicing things up in the bedroom. You'll learn how to create a relationship that is truly magical. Not only will your sex life skyrocket, but your passionate bond and communication will also improve dramatically.
Many people have told Master Arcane that they thought relationships like his only existed in story books. They didn't know it was possible in real life until they met him and attended his live seminars. Now it's your turn. You'll discover: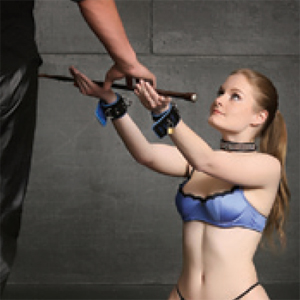 How to create and refine your own personal style of Domination and Submission. Once you gain confidence in doing things Master Arcane's way, you'll discover your own path, and that's when your relationship truly becomes exceptional (and endlessly exciting!).
The single most important rule in BDSM. No matter how advanced a person gets, they must always come back to this one rule. Use it as the foundation for your private play, and I guarantee you'll be glad you did.
How to overcome the biggest stumbling block that prevents you from finding deep beauty within your Dominant and Submissive relationship. This one block is what is limiting the amount of pleasure you can experience during any kind of sex. Once we help you remove this block, then prepare yourself… because both you and your woman are capable of feeling a LOT more pleasure than you ever realized.
The single biggest mistake many new Doms make that send attractive, submissive women running in the other direction.
How to set the right tone for a great Dominant / submissive relationship so that it's deeply fulfilling for you both. The best time to do this is in the beginning, but if you're already in a D/s relationship then you can use this technique right away to dramatically improve your lovemaking.
How to create the perfect, sexy play sessions to drive each other wild with lust and desire. Believe it or not, you actually CAN experience something in real life that exceeds your wildest, most pleasurable fantasies. This step-by-step format will guide you all the way.
And so much more! We're just scratching the surface here!
The Bottom Line? This Is The Best Possible Addition To The 'Igniting The Fire' Program!
In these two seminars, Master Arcane and Master Thorn quickly get you up and running with the healthiest, most thoroughly proven BDSM and D/s practices. They'll also reveal some of the most common (and dangerous) mistakes people make.
You'll skip past the wreckage of failed attempts at erotic Domination & submission, and go straight to the kind of mind-bending erotic experiences you've been searching for all this time. In other words, you'll be able to get it right the first time so you can start enjoying the deep, satisfying pleasure of these sexy bedroom adventures right away.
To make things even easier for you, Master Arcane has broken the seminar into short, easy-to-follow videos. Each video covers one topic in complete detail. That means if you ever want a refresher about one particular topic or technique, you can go straight to that clip without having to search through hours of footage.
Listen To What Others Say:
"Your instruction keeps me striving to be a better Dom..."
"Arcane, thank you for so much incredible information and teaching me how to thoughtfully and intelligently be my girlfriend's Dom. Your words as a true, real world "Master" have had a profound effect on me as someone who hopes to be at your level one day. We've been trying to get better and better at this through your teachings, and we both agree that you have helped us in so many ways. Your instruction keeps me striving to be a better Dom in my own D/s relationship. Thank you again!"

– Nick S. - Age 28 - New York City
"I now understand things about my fiancée that I would have never known without your guidance."
"Master Arcane, thank you for all of your insights on where to start with my D/s experiences with my fiancée Lisa. To be honest I was really struggling with finding a jumping off point but after learning from you it was much easier to find a starting place for myself. I now understand things about my soon-to-be wife that I would have never known without your guidance. I can't even begin to tell you how happy, wild, and fulfilling our bedroom adventures are, and it's all thanks to you."

– Robert M. - Age 36 - Melbourne, Australia
"…Far exceeded what I even knew to be possible!"
"In the beginning I was afraid (and yet so excited) to explore the world of BDSM. The only advice I could piece together came from articles, forums, movies & novels like Fifty Shades of Grey. Little did I realize I was just scraping the surface. The education I gained from Master Arcane's programs far exceeded what I even knew to be possible! It gave my husband and I the confidence to really explore this whole beautiful world together."

– Kelly M. - Age 47 - Los Angeles